Meet Scott Snyder, DC

Dr. Scott Snyder has been active in the western communities since 1987. Graduating Cum Laude from the Logan College of chiropractic in St. Louis, Missouri, he is a diplomat of the board of chiropractic examiners.
Dr. Snyder was selected as the Best Chiropractor in the Western Communities for 2009 by the Forum Newspaper Group.
Dr. Snyder's Professional Affiliations Include:
Palm Beach County Chiropractic Society
Dr. Snyder is a member of:
A healthy spine is a straight spine. Even children enjoy their chiropractic adjustments and stay healthier naturally.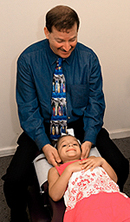 Doctor Snyder offers low-force Impulse Instrument Adjusting.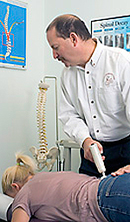 Dr Snyder is a recent graduate of the CRASH program for low-velocity crash incidents as given by the Spinal Research Institute of San Diego.