Meet Dr. Scott Snyder, DC
Dr. Scott Snyder has been active in the western communities since 1987. Graduating Cum Laude from the Logan College of chiropractic in St. Louis, Missouri, he is a diplomat of the board of chiropractic examiners. Dr. Snyder was selected as the Best Chiropractor in the Western Communities for 2009 by the Forum Newspaper Group.
Doctor Snyder offers low-force Impulse Instrument Adjusting.
A healthy spine is a straight spine. Even children enjoy their chiropractic adjustments and stay healthier naturally.
Dr Snyder is a recent graduate of the CRASH program for low-velocity crash incidents as given by the Spinal Research Institute of San Diego.
Dr. Scott Snyder, a chiropractic physician based in Royal Palm Beach, has completed a four-day "mastery class" course of study in the Cranial Release Technique, a therapeutic, hands-on procedure designed to improve health by restoring proper function to the nervous system and proper balance to body structure.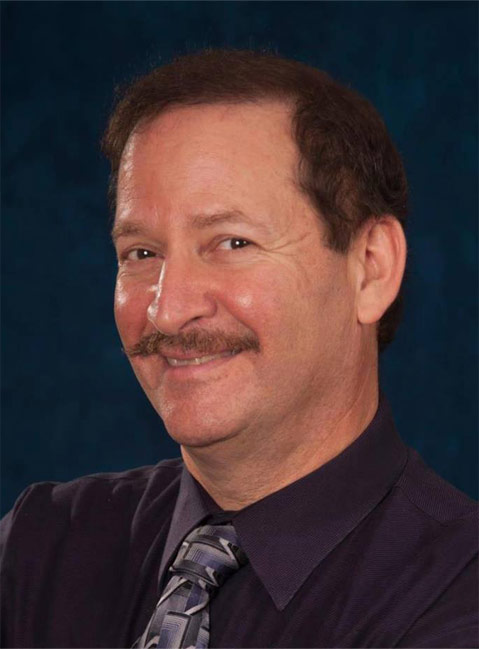 Our Reviews:

I have been a patient of Dr Snyder for 16 years. He is the only chiropractor to not give me a headache following an adjustment. He has seen me through more injuries then I can count. I have had major back issue since I was 18 years old. Most of... Jessica-Gagnon
I've been seeing Dr. Synder for over 2 years. His knowledge, personality and technique have done wonder for my migraines and intermittent back issues. I get in out and out with minimal wait and usually get a laugh or two in as well. Love this office. ShaneR5
Dr. Scott Snyder has been very helpful adjusting my back and neck. I regularly have suffered from pain and his adjustments work. He truly cares about his patients and I will recommend him to my friends. Tom-Egelhoff
Most knowledgeable and experienced chiropractor in Royal Palm Beach. Look no further than Dr. Snyder. His adjustments work and keep your health at maximum. Viktor-Wills
I had bad neck pain for 2 weeks and decided to see Dr. Snyder on a friends recommendation.  I'm so glad I did. He is a very nice person. So reassuring and professional. His staff is very friendly and greets you with a warm smile. He took care of me... Patient
Chiropractic Treatment in West Palm Beach and Royal Palm Beach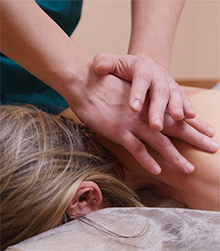 Dr. Snyder utilizes the following chiropractc techniques to help you achieve well-being and improve quality of life:
Flexion – Distraction
Impulse Adjusting Instrument
Trigger Point Therapy
Our goal is to make your spinal column healthy again, relieving the stresses from your nerves, muscles, ligaments, joints and bones.
Physical Therapy in West Palm Beach And Royal Palm Beach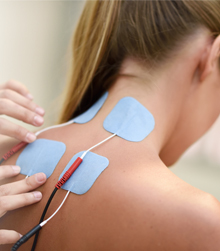 Our highly-trained staff will design a specialized plan of care that is just right for you. Through experience, advanced clinical training, and clear communication with our patients, our therapy team will give you the advantage in recovery.
We are proud to serve your community and are committed to providing each person an exceptional experience that promotes healing and recovery in a safe, compassionate environment. Call or request a visit and discover the power of physical therapy today.
Massage Therapy in West Palm Beach and Royal Palm Beach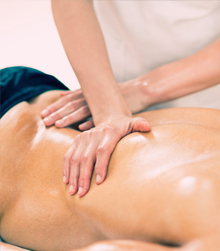 Our office offers massage therapy for our patients in a calm professional environment.
Massage is one of the oldest, simplest forms of therapy and is a system of stroking, pressing and kneading different areas of the body to relieve pain, relax, stimulate, and tone the body. Massage does much more than create a pleasant sensation on the skin, it also works on the soft tissues (the muscles, tendons, and ligaments) to improve muscle tone.
Although it largely affects those muscles just under the skin, its benefits may also reach the deeper layers of muscle and possibly even the organs themselves. Massage also stimulates blood circulation and assists the lymphatic system (which runs parallel to the circulatory system), improving the elimination of waste throughout the body. Massage is used in conjunction with chiropractic to make a healthier you!